The surprising reason most women are so busy sifting through the frogs, that they never find their soul mate.
From the desk of Cindy Holbrook, Certified Divorce Coach. It's not an accident that you found me. You have probably been searching for an answer for a long time. You may think that you are too old to start a new relationship or believe that it's too late for you because all of the good men are already taken. I am here to tell you that it is possible for you to find your soul mate as you begin the next chapter of your life. It is possible for you to find real love with a man that loves, respects and appreciates exactly who you are. Over the last five years I have coached hundreds of women through the transition of divorce as well as reentering the dating scene to find their soul mate.
You see when I divorced I thought I was the ugliest woman that ever lived. I though no sane man would ever want me and that I was doomed to live a life alone. I had come to the conclusion that being alone was far better than being lonely in a relationship. I had clear ideas about what I wanted and did not want in a man and thought that this person didn't exist. And then I found my soul mate. I discovered concrete steps on how to attract my soul mate.
Are you ready to discover
How to trust your own intuition

Signs that he is married

How to prevent the narcissists, sociopaths and jerks from being on your radar

A technique that will attract your soul mate

A sure fire way to prevent yourself from winding up with your ex with a different name and face

The answers to your most burning questions about re-entering the world of dating
Introducing
Four Weeks to Attract Your Soul Mate Blueprint
 Class Begins June 19th

  Week 1: Trusting yourself and your intuition

 Week 2: Creating the profile of your soul mate

 Week 3: How to attract your soul mate

Week 4: Signs that he is a narcissist, sociopath or just a plain jerk
You Will Also Receive these Valuable Bonuses …
 The First Ten People to Register receive two 30-minute private sessions with me (Value $297.)

Bonus Call, "10 Signs that He is Married" (Value $97.)

 Ten of your most burning questions about dating answered on Video (Value$247.)

 Open Coaching Day with private laser-coaching access to me (Value $97)
Register Now and SAVE!
 Regular Price $247
 EARLY BIRD SPECIAL – Til May 1, 2014
 You Pay Only $97.
 Or
 2 Monthly Payments of $59.
Pay in full - ONLY $97.
***********************************************
I choose to make two payments of $59. each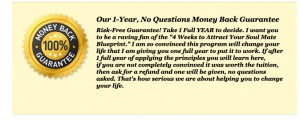 Your Host: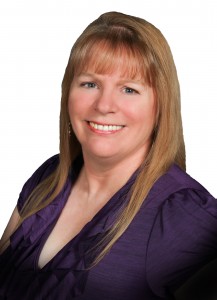 Cindy Holbrook, Certified Divorce Coach
SupportForDivorcedWomen.com
Cindy Holbrook is a certified divorce coach and has over 20 years of experience supporting women during and after a divorce, helping them to heal, love and find inner peace. She draws upon her personal experience of being in a verbally abusive marriage for 20 years as well as that of thousands of clients she has served. Cindy has been the guest of many telesummits and radio shows as well as being a featured guest on Huffington Post Live. Her articles have been published on eHarmony, Huffington Post, Fox Magazine and is a regular featured expert on YourTango.